BA Economics, University of Washington
JD, Seattle University School of Law
---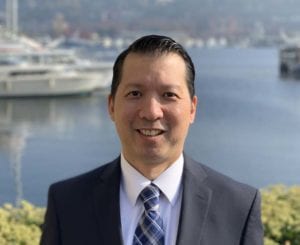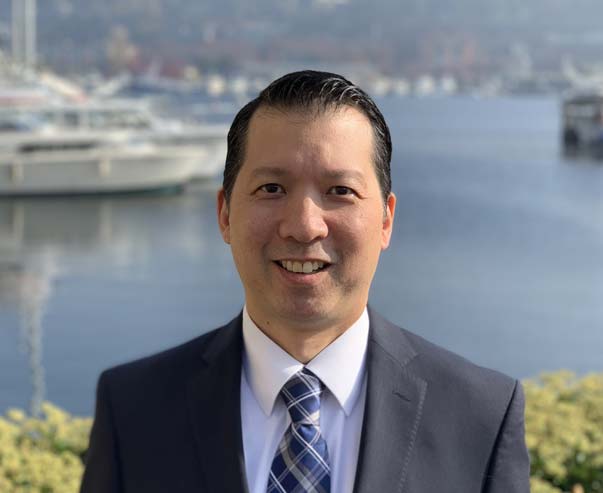 "Clients describe Rob as even-tempered and a good listener", according to Ken Alan, Managing Attorney. He is adept at articulating to his clients the advantages and disadvantages of any particular strategy, but "doesn't mind making the tough argument in court at his client's direction." Rob is a very likable and approachable attorney.
"I was drawn to the practice of family law because the arguments and legal issues are based on fairness and equity", admits Rob. Strong negotiation skills and being able to give practical and sound legal advice are among Rob's strengths as an attorney. Coming from strong family values, "I understand the importance of continued contact with your children."
Rob is an avid poker player and loves the strategy surrounding the game. He feels that poker skills translate well to his work at Goldberg Jones and the family law arena. Additional hobbies include independent filmmaking and writing screenplays.
---
Testimonials
After an initial introductory meeting with Goldberg Jones' management where I described my representation needs for a very adversarial divorce, I was extremely fortunate to be paired with an excellent attorney, Rob Mar. Rob's thoughtful approach in reviewing options and determining an appropriate strategy, diligent and fast response work-ethic, produced a settling presence inside and outside of the courtroom – and provided the results I needed to complete a difficult divorce. I'd heartily recommend Rob to anyone seeking a true professional at the top of his field.

– Dave W.
I had Goldberg and Jones handle my case. This was a very difficult case that took nearly 4 years to finally resolve it's self. Not due to Goldberg but due to the my ex making things difficult. Rob Mar was my lawyer great guy and always provided me with the best information and how to proceed with the case and we got the best case scenario when the case was finally settled in mediation.

Price is a little high but you get what you pay for. They take care of you and try to get you the best possible outcome for a negative situation that's going on during your court case. I'm glad I fought as hard as I did and as long as I did just to be able to see my kid again. Goldberg and Jones is the best lawyers you can ask for.
– Jesse O.
I called Goldberg Jones, specifically for Robert Mar. I had been recommended to him by a friend of mine, a colleague of his.

I was in the middle of a custody trial involving 2 young kids and unfortunately was not in a position where I could afford to hire an attorney to fully represent me, but I couldn't represent myself without some kind of advice. I hired Robert to review my paperwork and assist me in preparing for trial.

He is AMAZING! He was efficient with our time (He's not cheap, however, he is worth every single penny!) and he was very candid with me regarding how I should and shouldn't handle both myself and the case/trial. He gave me realistic expectations for the outcome and walked me through how the process would work.

My trial officially ended today and I feel that the information and assistance that I received from Robert were instrumental in my positive outcome. I would recommend him again and again!

– Amy R.
The team at GJ does a great job representing men and protecting the things that matter most, access to children. In particular Rob Mar is very helpful in keeping the situation calm and moving forward towards a solution to a difficult negotiation.

– Ryan
First, Robert was great to work with. Robert was the ONLY attorney that I spoke with that I felt was on my side in the divorce. Even though Washington state is 50/50 on divorce cases, the process was much more complex and Robert was incredibly knowledgeable in all aspects of the divorce proceedings.

– Jay H.
We are so pleased and thankful to have found Mr. Robert Mar at Goldberg Jones for our legal matter. Mr. Mar helped us tremendously with our case. He was professional, honest, responded in a timely manner, and the retainer was reasonable. We appreciated his keen mind and ingenious solution that ultimately led to the dismissal of the case. We won thanks to Mr. Mar!!

– Tiffany P.
Have Questions?
We Have Answers.
Phone Questions Answered By Our Managing Attorney For Free!