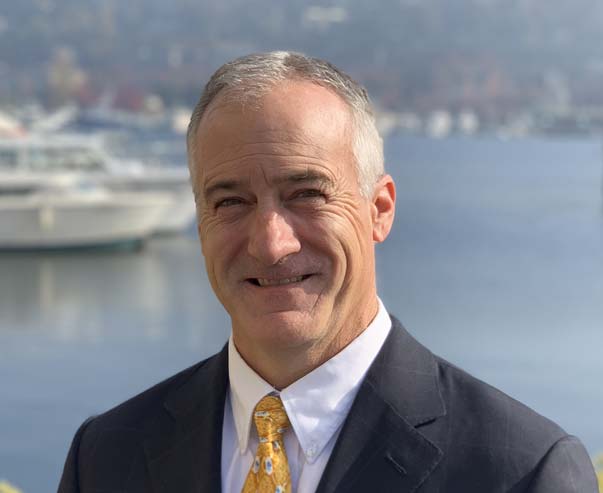 Ken, "Because of your work and advice, I got the child custody I wanted and a great settlement. The other side had the best lawyers money could buy, but you were better, faster, and a lot more affordable. You won my case and minimized my fee. Can't thank you enough." Donald – Seattle  
"Ken was great! He didn't push me to pay a retainer when my case didn't warrant it and continued to answer my questions after the initial consultation. I would definitely recommend Goldberg Jones to anyone who has questions regarding their divorce." Thomas – Seattle
---
BS Biology, University of Washington
JD, Seattle University School of Law
---
"Ken is without a doubt the point guard of the Seattle office. In his role as Managing Attorney, he exemplifies the Goldberg Jones Way, in his commitment to client education, customer service, creative problem solving and team player mentality," lauds Managing Partner Rick Jones. His understanding of our attorneys' strengths makes him uniquely qualified to match clients and their case issues to the attorney likely to be most effective.
"I started with Goldberg Jones while I was in law school and knew that I'd found a home. Representing husbands and fathers in the Goldberg Jones way is something I am very passionate about," admits Ken. Meeting with nearly every client that walks through our door, Ken enjoys the problem solving and hands-on client contact inherent in family law.
Ken enjoys spending time with his family every chance he gets. However, he still manages to find time to sail Puget Sound on his own sailboat and attend sporting events.
Have Questions About Divorce?
Call 1 (800) Divorce or (206) 448-1010
To Get your Phone Questions Answered at No Charge!
Free Case Review
(206) 448-1010