Goldberg Jones Managing Attorney Seattle
---
BS Biology, University of Washington
JD, Seattle University School of Law
---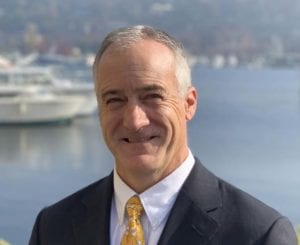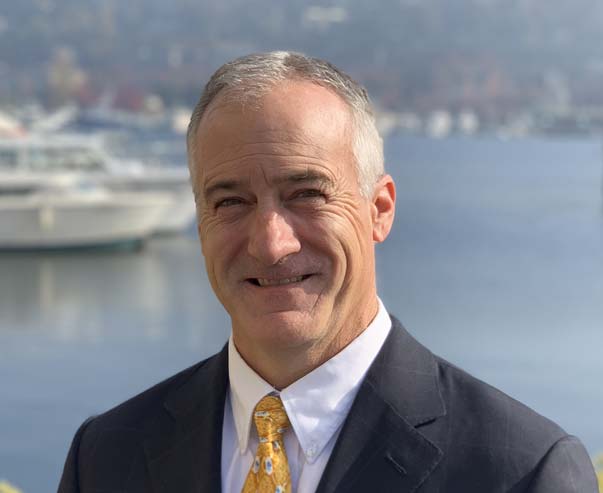 "Ken is without a doubt the point guard of the Seattle office. In his role as Managing Attorney, he exemplifies the Goldberg Jones Way, in his commitment to client education, customer service, creative problem solving and team player mentality," lauds Managing Partner Rick Jones. His understanding of our attorneys' strengths makes him uniquely qualified to match clients and their case issues to the attorney likely to be most effective.
"I started with Goldberg Jones while I was in law school and knew that I'd found a home. Representing husbands and fathers in the Goldberg Jones way is something I am very passionate about," admits Ken. Meeting with nearly every client that walks through our door, Ken enjoys the problem-solving and hands-on client contact inherent in family law.
Ken enjoys spending time with his family every chance he gets. However, he still manages to find time to sail Puget Sound on his own sailboat and attend sporting events.
---
Client Testimonials
The attorneys at Goldberg and Jones were wonderful. They were attentive to my needs and were always on point. I was also appreciative of how quickly they responded to my questions as well. Would definitely recommend them.
– Jason
Ken, Because of your work and advice, I got the child custody I wanted and a great settlement. The other side had the best lawyers money could buy, but you were better, faster, and a lot more affordable. You won my case and minimized my fee. Can't thank you enough.

– Donald
I called to see if they would be able to do anything for me. They were very honest and said that they didn't think it would benefit me to hire them. That shows great integrity and that they aren't out to take all of your money.

I have had a consultation with a lawyer that costs $250, Goldberg Jones didn't charge me a dime and said essentially the same thing. Great experience.

– Jonathan V.
Outstanding law firm. Attorney Ken Alan answered all of my questions. I received a consultation, and he reviewed a legal document for FREE. This is a great firm and excellent attorney

– Kevin
They have been exceptionally helpful in handling all different matters after my divorce! Only leaving me wishing and regretting not using them for my divorce. They are incredibly professional and knowledgeable especially Ken. Thank you so much. A quality attorney is difficult to find and priceless once you have found one.

– Joel
I can't imagine the circumstances in which a divorce could be anything but an unpleasant experience, but having Goldberg Jones – Divorce for Men to guide me through the process has been an extraordinary help and comfort. I have been working with Kenneth Alan and found him to be not only professional and knowledgeable, but also very personable.

I have found that Mr. Alan's approach has a calming effect, which faces the matters at hand directly yet avoids stirring up any negative feelings or rancor. Very matter of fact. This approach particularly suited me because even though I am facing this divorce from my wife, I do not hate her nor do I wish her ill will, but I do want to protect myself in the process.

I have found that Mr. Alan strikes the perfect balance to satisfy all sides of my goals and intentions. I am very grateful to have found him & Goldberg Jones – Divorce for Men.

– CJ
I had Goldberg Jones do my parenting plan, they went above and beyond, gave me lots of direction & advice. I have my daughter 50%, and pay minimal child support. They answer email questions same day, always. I could not be happier, very up front and above board. I wouldn't trust anyone else, and Kenneth Alan was impressive, talking with him was personable and easy.

– Michael K
Ken was great! He didn't push me to pay a retainer when my case didn't warrant it and continued to answer my questions after the initial consultation. I would definitely recommend Goldberg Jones to anyone who has questions regarding their divorce.

– Thomas
No review, just four-star rating.

– Amy
Have Questions?
We Have Answers.
Phone Questions Answered By Our Managing Attorney For Free!