BS, Central Washington University
JD, Seattle University
---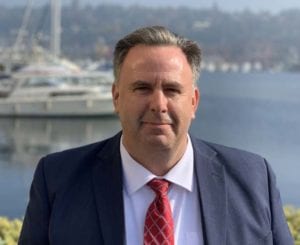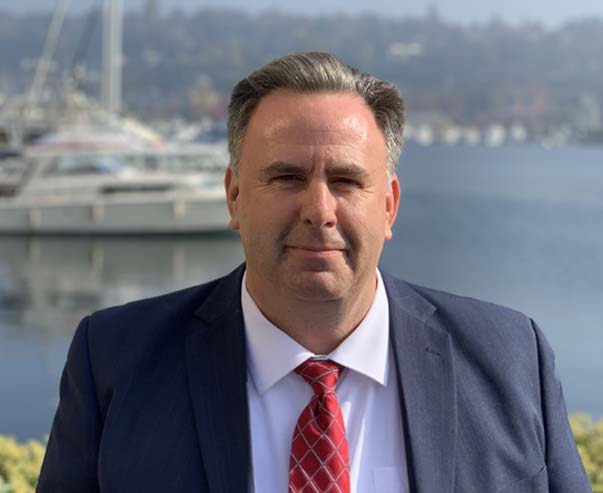 A dedicated, experienced attorney, Gregory Morphew is committed to fighting for the rights of his clients. A strong advocate, he's a valuable resource for husbands and fathers in the Seattle area and is a great asset to the Goldberg Jones team in the Pacific Northwest.
Prior to becoming an attorney, Gregg worked in law enforcement and the security industry for more than 25 years. This provided him a unique perspective on legal matters, as well as the opportunity to develop excellent interpersonal communication skills and experience crafting important documents.
Before making the shift to family law full time, Gregg also practiced in business and real estate law. In addition to working as a practicing attorney, he's an enthusiastic, passionate teacher. For years, he taught introductory and business law courses at South Seattle College. He is also a member of the Washington, Oregon, and Alaska bar associations and all federal courts within those states.
Managing attorney Ken Alan says, "With his background in law enforcement, Gregg brings a well-rounded perspective to the firm. And his teaching experience just shows the true depth of his knowledge and understanding."
Gregg is experienced in all areas of litigation, from drafting and filing motions, to negotiating settlements, and inside the courtroom. Detail-oriented and thorough, he's an enthusiastic, compassionate litigator dedicated to pursuing an optimal outcome for his clients.
Approachable and dependable, Gregg's experience and commitment make him an important piece of the Goldberg Jones team and resource for the husbands and fathers of Seattle, King County, and the surrounding areas.
---
Testimonials
Gregory Morphew represented me through a situation that arose years after my divorce and ended in an unnecessary legal fight with my ex-wife. I wish I had done the proper research and found someone like Gregory during my actual divorce – it would have saved me so much trouble and stress over the years.

What I appreciate about Gregory is that he approaches issues by cutting through all the emotions on both sides, providing guidance against realistic outcomes (seeing expectations), and also being fully in your court — fighting for you and your interests. My advice – do not skimp on your divorce or child support representation. Getting the right counsel is an investment that will pay off over the years – in both your time, money and mental health.

– Will C.
Gregory Morphew is an excellent divorce attorney. He got me everything I asked for during the initial meeting. I do however think it took a little longer than it should have. Maybe that was out of his control.

– Michael C.
Excellent representation! Gregory Morphew from Goldberg Jones took over my case after it had sat hopelessly stagnant and lop-sided for several years due to an exceptionally difficult and litigious opposing party. He understood immediately what needed to be done and how to best get there. He turned my case around immediately and brought it to the best and most satisfactory conclusion possible. He was quick, adept and knowledgeable in negotiating during our settlement conference. He knocked every curve ball out of the park and strategically settled what I thought was a hopeless case in my favor. I have been an observer of many court cases as part of my occupation and learned the type who consistently win cases. Gregg is one of those. He is the pro you defiantly want on your team. Hands down.

– Kirk
I highly recommend attorney Gregory Morphew. He was professional, calm, responsive, and focused. If you have any matters regarding parenting plans, custody or support, he does a great job. In a contentious case, he remained on point and was able to edit and clearly communicate my position to prevail in court. I'm very grateful.

Chris A.
I worked with this firm to find my lawyer, and I couldn't be happier. My ex has a personality disorder and took off with my kids. Gregg has some experience in this realm and his understanding of the situation showed. I really appreciated Gregg's ability to maneuver in this complex divorce and custody case. He was direct, professional, and absolutely caring throughout. He made certain that I understood all the choices and processes during the almost year-long case.

Through his persistence and patience, I am now able to see my kids far more often than I thought I'd be able to, and I've been able to work with my ex on a well-structured long-distance parenting plan. I am truly grateful for not only what he did for me, but how he has helped my children get the resources they need too. No one wants this kind of thing happen to them, and the result is that my children are far away. But I am content at least with how it turned out for my kids. They are getting the best I can give them despite the circumstances. Gregg made that possible.

– Charlie P.
After hearing one of their ads on the radio, I looked up Goldberg Jones and read of their reputation. I called and told them my situation, and they paired me with an attorney whom they felt was a good match, Mr. Gregory Morphew. Upon meeting Gregg, it was easy to gain rapport and trust in him; he was friendly, knowledgeable, and professional. We kept in close communication through email or phone, and he was always good at answering the plethora of questions I came up with.

I appreciated Gregg's valuable input and was able to be vulnerable with him enough for him to tell it to me straight. I put my faith in him and his ability as an attorney to help me in a dire family law situation, and I believe wholeheartedly I could not have come out of it with a better result. Gregg put in the work and was more than fair with the financial side of things. I recommend, Gregg Morphew.

– Seth
A friend of mine referred me to Goldberg Jones firm. I had a meeting with Ken Alan at his office in which I explained my case. He referred me to Gregory Murphy (Gregg). Since the beginning, Gregg was very supportive. Divorce is a difficult situation, for someone who doesn't know much about laws and especially for someone who immigrates to this country. But Gregg had a very positive attitude toward my case until the end.

He was a very reliable, quick problem solver. He was honest and straightforward. He clarified and explained to me what is the most important things to know and to fight in a divorce case. One thing he did and touched me deeply was his attitude, supports, and his sense of humor but still focused as a professional lawyer during a 5 hours negotiation.

– Max
Have Questions?
We Have Answers.
Phone Questions Answered By Our Managing Attorney For Free!