BA Criminology and Public Relations, Florida State University
JD, Tulane University in New Orleans
---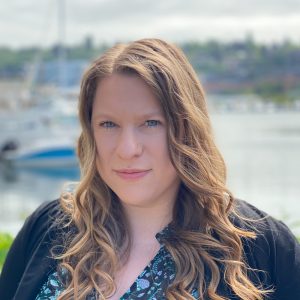 A tough, battle-tested attorney, Amanda Breslaw is a zealous advocate for her clients and a powerful ally to have on your side in divorce, custody, and other family law cases. A passionate litigator, she's a crucial member of the Goldberg Jones team in Seattle.
Before making the leap to family law full-time, Amanda served as a defense attorney. In her practice, she represented hundreds of clients in a wide range of cases.
She has a deep, well-rounded skill set and is equally versed in trial as in more collaborative means to an end. Whatever a case requires, she possesses the tools to succeed and proceeds with compassion, insight, and expertise.
"Family law provides me an opportunity to help people through one of the most difficult times in their lives," she says. "I'm grateful to have the opportunity to make meaningful connections and work with my clients through every stage of their case."
Amanda earned bachelor's degrees in criminology and public relations from Florida State University, where she graduated cum laude. From there, she embarked on her legal journey, earning her Juris Doctor from Tulane University in New Orleans.
Beyond her legal practice, Amanda can often be found reading, hiking, picnicking, or hanging out with her dog, Sophie.