One of the benefits of living in the Pacific Northwest is that there's no shortage of events and adventures. We may not always have the sunniest weather, but it's gorgeous when we do. And it's prime time to get out and enjoy the sun while we can.
So, if you want to cram in one last summer excursion with the family, or just fill an open afternoon, here are some of our favorite local happenings, activities, and celebrations.
The Great Outdoors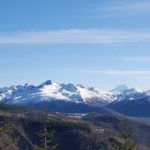 One of the best things about living in Seattle is the easy access to nature. On a sunny afternoon, we're never far away from hundreds of trails, gorgeous beaches (even if we don't get to enjoy them much of the year!), and majestic mountains.
Hiking and camping are great, healthy ways to spend time with the kids and explore the scenery that makes this area so special. For the more adventurous, there's river rafting and rock climbing.
You can take to the water for local cruises, water skiing, a kayak trip, or many other outdoor activities.
Bumbershoot
Depending on when kids head back to school, Labor Day weekend is often the last hurrah before the kids return to the classroom.
For more than 40 years, Bumbershoot has taken over the grounds of Seattle Center to send the summer off with a bang. The annual music and arts festival features artists and performers from all over the globe.
This year, the eclectic mix includes such diverse acts as Weezer, Solange, the Roots, and dozens more. Hip hop, heavy metal, pop, folk, and more genres are all well represented on stage.
Sports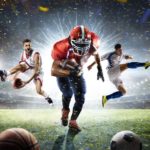 What better time of year to take in a ball game and enjoy the weather? We have no shortage of sports teams in Seattle.
Related Reading: How Fantasy Sports Can Help Kids
Movies (not the streaming kind)
Movie theaters have air conditioning.
Outdoor Concerts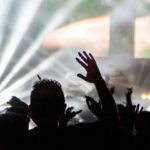 If watching movies outside isn't your thing, or you're raising a budding rock star, you have plenty of options. One way many places take advantage of the stunning Seattle summers is to stage outdoor concerts.
These run the gamut from massive touring acts to local acts; from pop music to classical and jazz. Marymoor Park, the Ballard Locks, Woodland Park Zoo, and more host regular concerts.
Many, like the KEXP's Concerts at the Mural series a Seattle Center, are even free. They're a great time and there's something for every taste.
Museums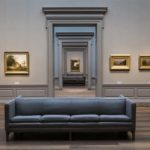 Looking for a bit of culture and a way to sneak in some education for the kids before school starts in the fall?
Our city happens to be home to a ton of world-class museums, most of which are air-conditioned if things outside are a little too warm (or smokey).
And many of these world-class museums in Seattle participate in First Thursday, where they open their doors and welcome the public free of charge on the first Thursday of each month.
The Zoo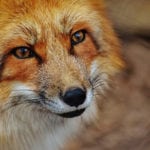 Do you kids love fantastic creatures of all varieties? What better place to see them in real life than at the zoo? Visiting the zoo is a triple threat.
You have the chance to enjoy the weather and get the family some exercise, it's an educational trip whether the kids admit it or not, and it instills a sense of awe and wonder at the natural world. And you get to check out some adorable critters to boot.
Related Reading: Awesome Movies to Watch With Your Kids
Related Reading: Holiday Events in Seattle For Divorced Dads