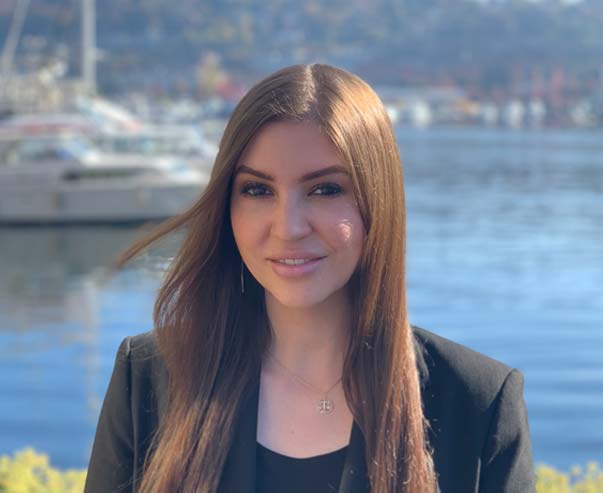 "Kristen Barnhart is amazing! For what it's worth a divorce is not very fun, but Kristen often brings a smile to my face with her constant upbeat attitude! Thank You, Goldberg Jones and Kristen for being on my side through some tough times!" - Fred O.
BA Political Science, University of Washington
JD University of Idaho College of Law
An effective, dedicated attorney, Kristen F. Barnhart is a strong advocate for her clients. A valuable member of the Goldberg Jones team in Seattle, she's an important resource for the husbands and fathers of the Puget Sound area.

It's the personal touch that drew Kristen to family law. She finds satisfaction in working closely with people. Steering them through the complexity of litigation, and what can be a tough, emotional time, she helps those she represents reach a definitive resolution.

Personable, professional, and attentive, Kristen has the skills and preparation to tackle the needs of a particular case, no matter where it takes her. With a sharp eye for detail, she pursues every angle and positions the best interests of her clients at the forefront of her strategy at all times.

Talking about Kristen, managing attorney, Ken Alan, says, "Kristen is incisive, thorough, and enthusiastic. With a deep compassion for her clients, she truly understands how difficult this time can be. She immediately puts them at ease and lets them know they're in good hands."

A northern California native, Kristen fell in love with the Northwest when she moved to Seattle to attend the University of Washington. After law school in Idaho, she moved back to the area. When she's not busy fighting for the rights of the husbands and fathers of Western Washington, she spends her time cooking, adventuring around Seattle, and creating digital 3D models for computer games.