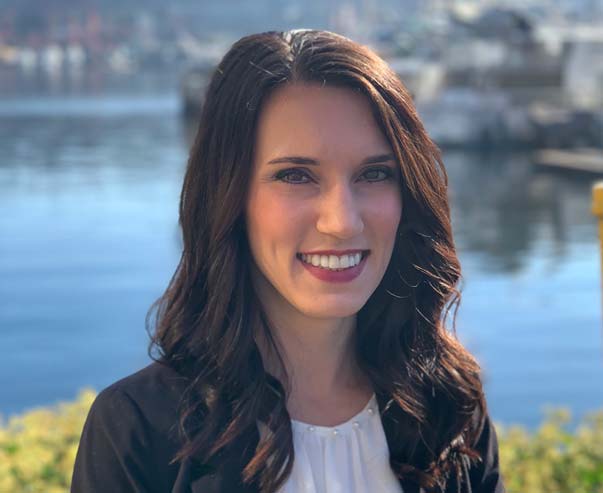 "Amanda handled my child custody modification case. She was always very thorough, keeping me posted of what was going on every step of the way. She takes the time to understand your case, which in my case had been going on for years. She is always available and quick to respond to any questions or concerns. Nobody wants to have to hire an attorney and hopefully I won't ever have to again, but if I do, I'll definitely contact Amanda again… What could have been a terrible time in my life was made better thanks to Amanda." -Sara-Tacoma
Amanda has too many reviews to fit here.
More Reviews
BA Political Science, University of Central Oklahoma JD Oklahoma City University School of Law
A competitive, dedicated attorney, Amanda N. Gamble has an eye for detail and follows through for her clients. She's a strong advocate and litigator, and a valuable member of the Goldberg Jones team in Seattle.
Family law offers Amanda the chance to help people through a tough, stressful time in their lives. She says, "I understand that my clients are asking me to protect their children or financial future. The opportunity as a family law attorney to provide peace of mind and resolutions to difficult situations, is very rewarding."
Enthusiastic and passionate, Amanda is a tireless representative. Highly motivated and analytical, she's adept at determining the specific needs of a case and pushing for an optimal outcome for her clients.
Managing attorney Ken Alan says, "Amanda is a sharp, energetic attorney with a deep compassion for the people she represents. Her positive attitude and enthusiasm put her clients at ease and they immediately know they're in good hands."
When not working to defend the right of the husbands and fathers of Seattle and the Puget Sound region, Amanda can most often be found running marathons, spoiling her Italian Greyhound, and travelling, even if it's just a quick weekend getaway to the mountains.
Have Questions About Divorce?
Call 1 (800) Divorce or (206) 448-1010
To Get your Phone Questions Answered at No Charge!
Free Case Review
(206) 448-1010